I'm trying to ignore the grocery stores today because we all know what February 15th means…. serious markdowns on all Valentine's themed candies, chocolates and gifts.  I could easily fill a freezer full of dark chocolates without feeling the least bit guilty because hullooooo I purchased them on clearance!  Better to just avoid the temptation. 🙂

While I did enjoy a couple slices of cake with my best gal "Blossom",
I was also pretty sensible for lunch and dinner.  My husband and I went for Thai food for lunch and I enjoyed my favorite: red curry with large chunks of eggplant and mmmmmmm bamboo shoots.  It was served with white rice and I ate about half a cup of the rice.
For dinner I made fajitas and enjoyed them with fresh tortillas.  I think by now everyone who knows me knows I LOVE chips and salsa.  Check out this really smart "to go" planned meal!  It's right up my alley!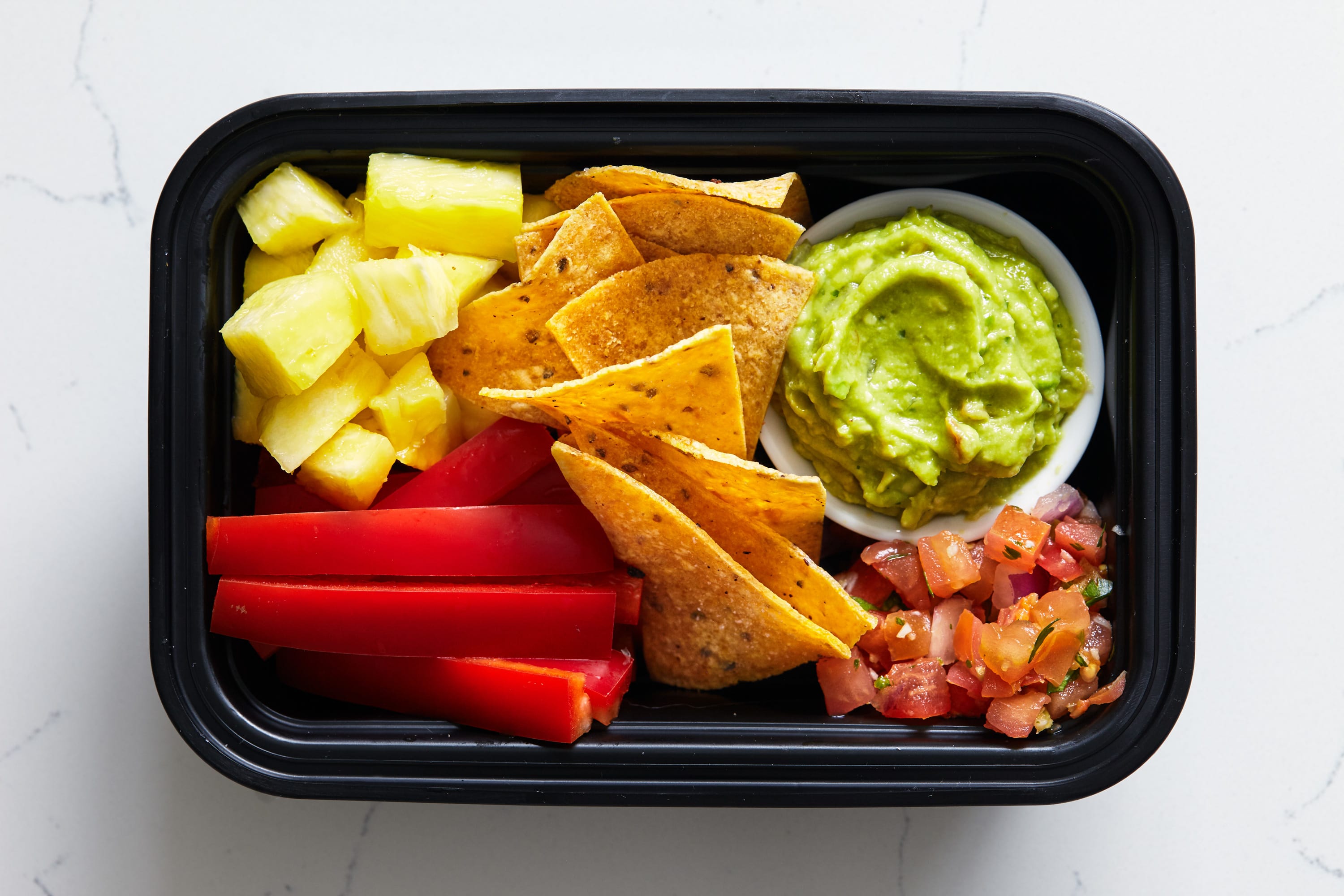 I'm very excited about the launch of Annual All-Access to our TeamBeachBody on Demand services. The new challenger pack is paired with Shakeology – that nutritious beverage I enjoy daily that powers me through my unpredictable and often long days – and includes a shaker bottle and our fantastic portion container system!  Check it out!
Stand alone All-Access is perfect for people who already have a daily nutritional beverage or who simply want access to amazing workout programs via our streaming service!  All-Access Beachbody on Demand annual offer!  Best 8 bucks a month I've ever spent!
One of my favorite parts of our On Demand services is that I get to watch our cool cooking show called FIXATE.  Having just wrapped up an online challenger group that featured many recipes from FIXATE, I can tell you the recipes are simple, tasty, and the host Autumn Calabrese breaks down the nutritional information for you so you can easily understand how a recipe fits into your existing nutritional program.  My favorite recipe is the Salmon Burgers!
I know I rather disappeared for a while.  Honestly, blogging is a lot of work!  My focus has also been divided as I care for my dog "Blossom" who has cancer. That said, my daily updates and posts are easily found on my facebook page, on instagram, twitter, youtube and through my private challenge groups.  Pop on over to Coach Carlie Hall on Facebook and check out how I Embrace the Art of Living.
Until next time, Peace Out!
Carlie